Search ranking factors play a vital role in digital marketing. To provide the most relevant results to a search query, Google's algorithm employs a number of ranking signals. However, even the most sophisticated search engine optimization (SEO) strategy or experienced SEO agency can only concentrate on a few to be successful. And that's what you should do if you haven't already.
The good news is that you can compile a list of Google Ranking Factors 2022 Edition from several established sources in the SEO industry:
SEO practitioners' collective wisdom and experience 

Emerging trends 

What Google has declared to be ranking factors 
Considering the above-mentioned parameters, the Core Web Vitals may have had the greatest impact in the previous year. It is not only on SEO but also on related disciplines such as web design and development. However, while you and your on-page SEO services provider try to recover from this major shift, other factors continue to demand your attention. Optimizing your online presence is a never-ending commitment.
An Overview of Google's Ranking Signals and the Ever-Changing Search Landscape
Google Search algorithm evolution is enough to keep any organic and local SEO expert on their toes. Your ability to adapt to a changing landscape is your most powerful weapon in beating the competition on search engine results pages (SERPs). But, putting aside you and your competitors for a moment, it's clear that Google makes these countless algorithm changes primarily for the one group you also care about: the users.
Quality user experience (UX) is at the heart of every update, big or small. To that end, the search engine behemoth employs a ranking system. Furthermore, this system includes ranking signals, which are factors used to evaluate web pages based on:
• Relevance
• Content quality
• Usability
While the number of Google ranking factors has increased over time, prioritizing quality over quantity should be your top priority. Quality should serve as a solid foundation for your business-to-business (B2B), business-to-consumer (B2C), or ecommerce optimization efforts.
In the early 2000s, for example, we had Google looking at keywords and link quantity. The best content writing and link-building services today have shifted their strategies to align with prevalent user behaviors. This convergence has resulted in innovative, mobile-friendly trends, such as video search.
Why Is It Important To Have a Focused Google Ranking Factors 2022 Checklist?
You can improve your chances of appearing in search results for your target audience based on what you've learned so far about search ranking factors. As a result, increased online visibility allows you to increase conversion and revenue. 
Of course, there's a more practical reason as well: you want to direct your time, effort, money, and other resources toward the ranking factors that provide the best return on investment. Even if you're working with an SEO or social media marketing agency, the Pareto Principle or the 80-20 rule must be followed. With 80 percent of your results coming from 20 percent of your search ranking influences, you need to pay more attention to these key drivers.
SEO Ranking Factors 2022
#1 Superior & Optimized Content:
If there is one aspect of a website, brand, or company that matters more than anything else online today, it is content. That also means that content marketing has the highest ROI. It generates three times the number of leads as paid search, and more than 70% of online users prefer to learn about a product from an article rather than an ad. Ad blockers are becoming increasingly popular, and your advertising campaigns may not even reach them.
Your content must provide the user with what they are looking for. If they continue to look after seeing your page, it means your content is lacking in some way. Superior content is detailed content, and when properly optimized (basic on-page SEO is usually sufficient), it can rank high and bring you tens of thousands of visitors in the future.
"Epic content is a priority over anything else when it comes to ranking if the content is good and unique to the given topic: the links, publicity, and rankings will come." "First and foremost, focus on the content, then work on links and promotion."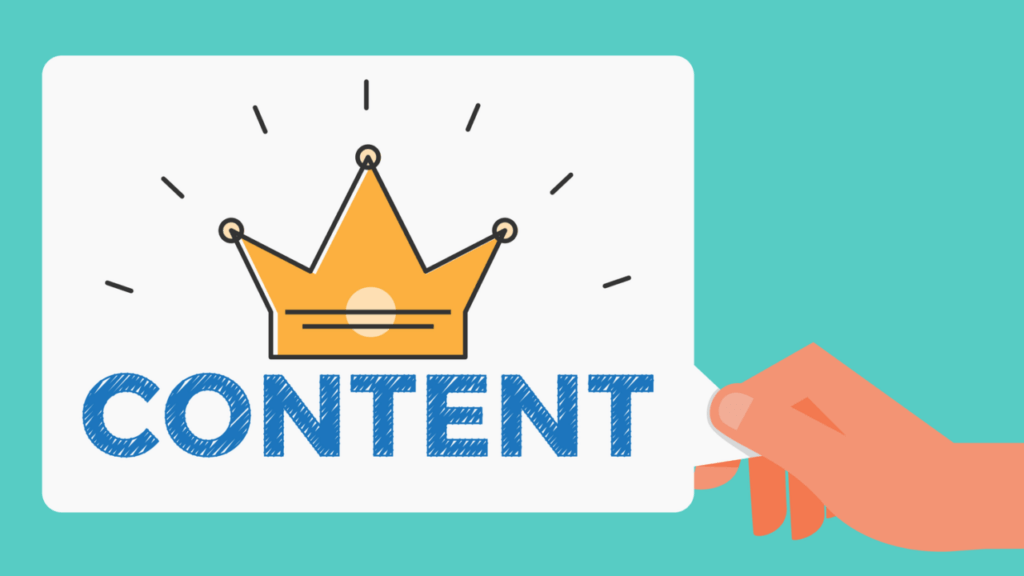 Your content is the foundation of your online presence, and it is directly related to outperforming competitors, generating new leads, and increasing revenue.
Content marketing is evolving, and it is becoming increasingly important with each passing year. The first thing you should do differently in 2022  to make Google love you, increase traffic and engagement with your brand, and rank your site higher in search results is to create the best content you possibly can.
Focus on creating a variety of content. Blog posts will no longer suffice in 2022. To reach as many people as possible, provide excellent information in different formats. That is to say:
Investing in video production; 

creating long-form content; 

publishing case studies; 

developing infographics; 

distributing content to all platforms where users spend time; 

personalizing the content experience

Making the definitive guide on a specific topic related to your niche; Content optimization for voice search.
#2 Backlinks
The number and quality of backlinks play an important role in SEO ranking.
Relevant and authoritative backlinks can be earned in different ways as long as they are earned naturally, and if you begin doing so early on, you will shorten the time it takes for SEO to work. 
Following are the types of backlinks you should be looking for.
Backlinks from articles, preferably not in the bio but within the articles; Links from many different domains; 

Links from old authority sites; 

Links from relevant sites; 

Different link types; 

Links from competitors 
Backlink opportunities can be discovered using SEO tools such as Ahrefs or Semrush. These assist you in analyzing the links built by your competitors so that you can replicate the process. Another thing that can earn you backlinks from authoritative sites is to invest in content creation. That's another reason to prioritize it in 2022 and create longer, more informative, and more useful content than your competitors. Well-delivered content has a much higher chance of attracting links, especially if you intend to use email outreach as part of your link-building strategy.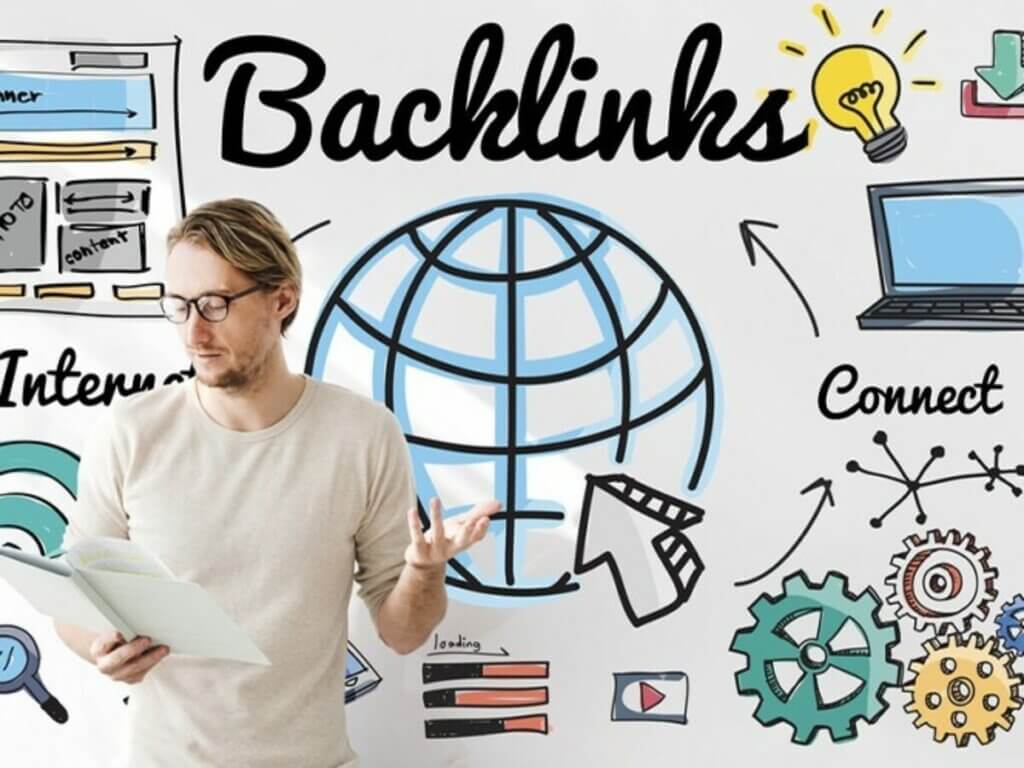 Internal linking is another aspect of link building that can help you create the ideal site structure and rank higher. Internal links are the "sauce" of link building says some experts. It's true because making changes to your site architecture via proper link-building techniques can do wonders for your rankings, and the results are frequently immediate. To accomplish this: 
You must reconsider your internal link-building strategy, 

Begin updating old content, 

Reduce page depth so Google bots can crawl your pages faster, 

Give a boost from pages performing well to those that cannot earn quality backlinks and more.
Internal links can also aid in the rapid indexing of your pillar content. Remember that these not only help Google by telling search engines what the content is about and directing spiders to other relevant pages, but they also exist to guide users through your site and show them relevant content that they would otherwise miss.
#3 User Experience
Another important aspect of SEO is user experience. In a nutshell- this is a set of actions designed to keep the user on your website and thus demonstrate to Google that you are making your visitors happy. People will stay on your site longer as a result, and search engines will send you more traffic.
Google confirmed in 2015 that it was using an algorithm called RankBrain to provide the most relevant results to users. That's when webmasters realized it's more important to write for people rather than stuffing their content with keywords in the hopes of ranking first for these phrases.
When UX and SEO are combined, your site will grow, and you will see a significant return on investment. Here are a few examples of best practices:
When selecting keywords, keep searcher intent and language in mind.

Site structure and navigation are simple;
Make your website as fast as possible (it has been proven that a 1-second delay in page load time results in a 7% reduction in conversions and an 11% loss in page views). Furthermore, 79 percent of your customers will buy from another company the next time they visit your website if they are dissatisfied with its performance.)
Make your content visually appealing and engaging, and include links to additional resources or pages on your website that the reader may want to visit.
Increase clicks by using catchy titles and calls to action.
Contact visitors to solicit feedback.
Optimize your visuals by compressing their sizes with tools like TinyImage, so they load quickly and your page loading speed improves.
Use a heat map to determine which elements on your pages aren't getting enough clicks and remove them.
#4 Mobile-Friendliness:
Whether you use organic SEO or pay-per-click management services, you should be aware that the number of mobile users is expected to reach nearly 7.5 billion by 2025. Since 2015, when it announced mobile-friendliness as a ranking factor, Google has seen and capitalized on this trend. In 2019, Google took it a step further by prioritizing mobile versions of websites over desktop versions for indexing.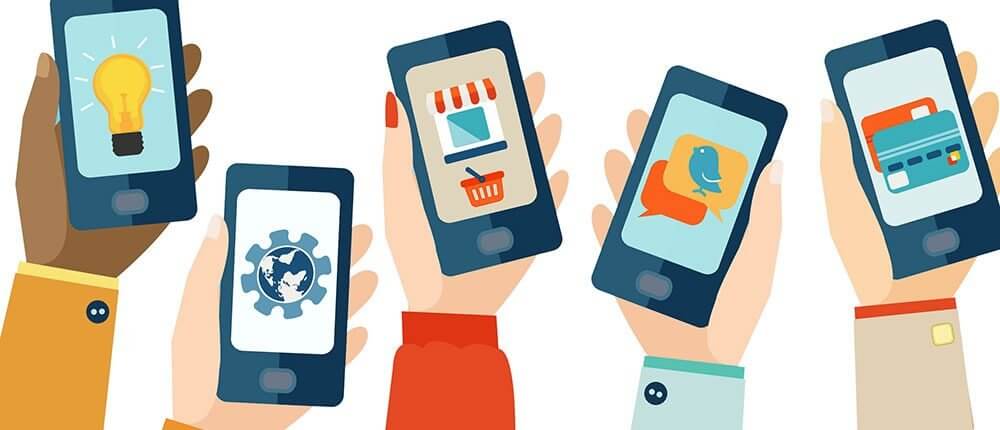 A mobile-friendly website allows mobile users to navigate its pages easily. Your web design and development team can evaluate web page performance using Google's free mobile-friendly test. At the same time, your technical or local SEO expert can use Google's Mobile Usability Report to check for issues and errors on your mobile site.
Google now penalizes websites that aren't optimized for mobile devices and instead perks those that are. If you want to make this one of the top search ranking factors in 2022, make sure you consider the following for your website's mobile version:
Have big buttons;
Check out this icon pack by clicking here.
Make use of high-resolution images;
Readers should not have to zoom or scroll to find what they're looking for.
Use no flash;
Make use of large font size;
Full-width opt-in forms and images are recommended.
#5 Search for Videos
We cannot overstate the importance of incorporating videos into your optimization strategy. When it comes to marketing information, it's the preferred format (video vs. text) for 72 percent of consumers.
There's even more good news for those working on eCommerce or brand reputation management. Online videos work, as any successful YouTube marketing or social media marketing agency will tell you – 84 percent of people said they felt compelled to buy a product or subscribe to service after watching a video.
In addition, exciting developments await everyone in 2022, from businesses to digital marketing experts working for an SEO firm, corporate reputation management firm, eCommerce agency, or social media optimization firm. Google's John Mueller announced the release of new video structured data that will help your videos gain visibility. They are as follows:
• Clip markup: These are properties that allow you to indicate timestamps and labels in your video that Google will display to your potential audience.
• Seek markup: Properties that tell Google where timestamps should be placed in your video URL structure, allowing the search engine to identify key moments and direct your audience to specific segments in your video.
#6 Social Signals
Last but not least, social media continues to be important for SEO. All of the shares and likes that a website has received are considered social signals. The higher the number, the better the overall social media visibility, which tells Google that people enjoy your content. Maybe you've been ignoring social media so far, or maybe you haven't given all of the major social networking sites a fair shot. In 2022, experiment with different platforms and best practices to see if you can build a following, improve your online presence, and get traffic.
#7 Featured Snippets
Featured snippets are the brief excerpts that appear at the top of Google search results. They are placed in what is known as position zero, which is high above everything else, making them easy to spot and earn user clicks. Currently, featured snippets account for 8% of all clicks associated with a specific search query.
How do you get your content to appear in zero-click search? The answer lies in what the best content writing services have already been doing: creating high-quality and relevant content – or, to put it another way, answering What and Why questions before expanding your discussion to include the How.
Takeaway:
We just went over our Top SEO Ranking Factors 2022 version. What do you think about the items on our list: are they familiar, new, or interesting to you?
Whatever your feelings are about them, it is critical to assess these factors based on their estimated impact on your optimization efforts. SEO isn't about reading long lists of factors and realizing how far behind your competitors you are or that you need to spend money to rank your site higher. Instead, it's about consistently providing value with your content and making it interesting and easy to read, which will earn you backlinks, trust, and traffic. Do you want to get the best results for search engine ranking? If yes, do not think much and hire a professional digital marketing company!