A business website is an asset that offers relevant information to your audience. Thus, it should have an excellent design. It is also important to consider a website redesign. There are several compelling reasons to redesign your website, some stronger than others. Redesigning a website is probably the last thing on your mind when it comes to your business. It's crucial, though, to recognize and comprehend the critical function your website plays in your client acquisition efforts, as well as the overall impact it has on sales and revenue.
Every interaction point with a potential customer must be in sync for marketing to be effective. Your website, for example, is one of your most essential salespeople. That is why, when considering a website redesign, you should think about the different reasons to redesign your website, which is your main storefront and a significant component in your lead generation efforts. Before moving to the reasons; let's understand what website redesign is?
What is Website Redesign?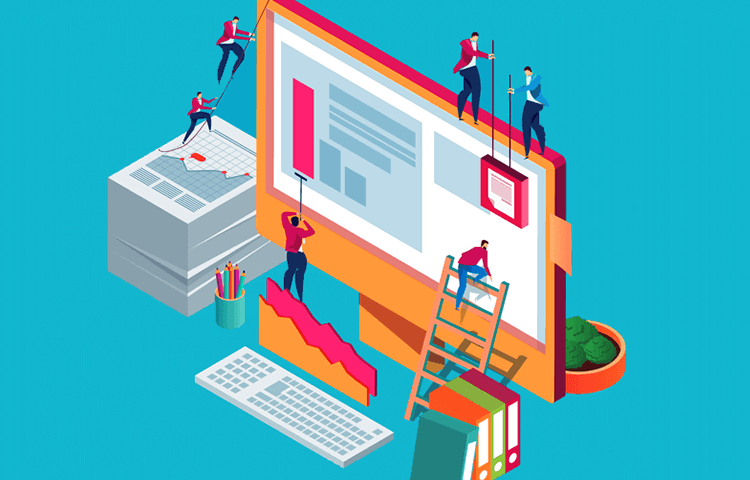 A website redesign is a comprehensive process that involves upgrading content, rejuvenating layouts, and optimizing navigation to increase conversions and improve site performance. If you have a clear understanding of the site goals; the redesign process can potentially boost website performance. Technical aspects of the process include deciding on a color scheme, fonts, logo, design elements, button colors, and button placement, among other things. From a coding aspect, deciding on a content management system, coding language, and other factors is crucial.
Reasons to Redesign Your Website:
#1 Your website is no longer representative of your brand.
Your website must portray a strong brand image that truly represents your company and captures the essence of your brand to be taken seriously and to be considered a professional, trustworthy organization. Small firms and entrepreneurs can benefit from a stronger brand image since it allows them to stand out among larger competitors, leveling the playing field.
#2 Your site is outdated.
Because design trends change every few years, a website that is two or three years old might quickly appear outdated when compared to a rival who has a website that is up to date with the latest design trends. Flat design, combining simple two-dimensional patterns with a clean, modern aesthetic that caters to mobile and desktop users, is now the latest design trend. It uses a straightforward, minimalistic design approach that has been embraced by several companies, including Microsoft, Apple, and Starbucks. Complex designs with enormous graphics make it more difficult for users to surf your website, especially as mobile usage continues to overtake desktop usage. It's easy with a flat design.
#3 Your website isn't mobile-friendly.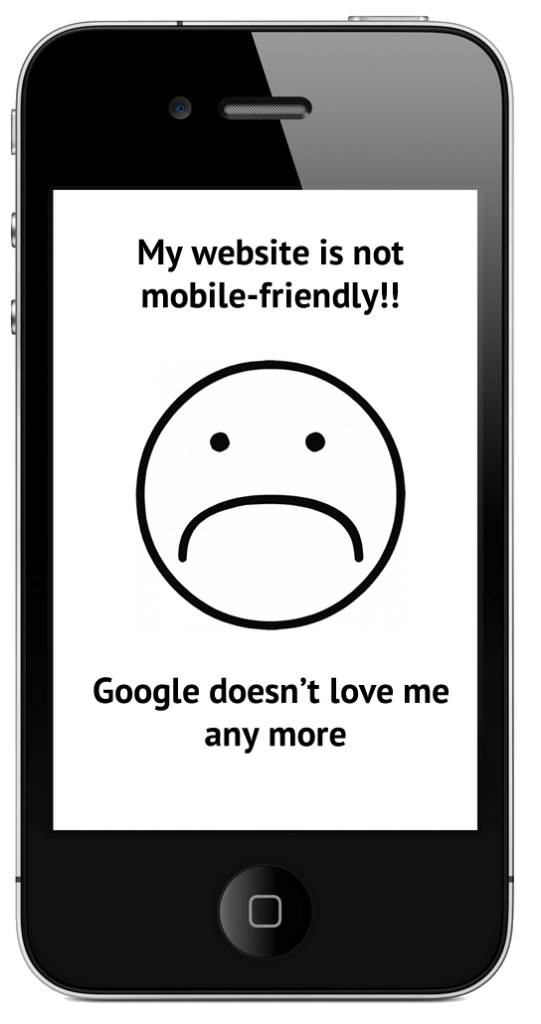 A website's responsive design allows it to adapt to the screen size of any mobile device. If you see that a significant portion of your website visits is coming from a mobile device while analyzing your analytics, it's time to consider a responsive design. Visitors to your website may be utilizing a variety of mobile devices, such as an iPad, iPhone, Tablet, Samsung Note, and so on. A responsive design allows visitors to seamlessly access your website across all of these different devices, resulting in a positive user experience. Furthermore, Google's new mobile-friendly test now tells searchers whether or not your website is mobile-friendly. Your credibility, click-through rate, lead generation, and sales will all suffer as a result of this.
#4 You're losing mobile visitors.
You may be losing visitors and suffering a larger bounce rate than usual if your website is not mobile-friendly and a big number of your visitors come from a mobile device. This will undoubtedly harm your bottom line since it will cost you valuable leads. This problem will be addressed by a successful website redesign, which will help you lower your bounce rate and enhance conversions.
#5 Your website does not reflect the expansion of your capabilities and offering.
If your list of services has grown and your old website does not reflect the entire suite of services that you now provide customers may go elsewhere to obtain a service that you give because they were unaware that you provided it. You may expand your list of services to include all of the services you provide by redesigning your website, ensuring that every visitor and customer is aware of what you have to offer.
#6

Your Website is not optimized for search engines.
Your website may have been developed using a template or your URLs are dynamic. A website redesign can assist you in improving the structure of your site so that it is more SEO-friendly. By utilizing a more advanced Content Management System that gives you greater flexibility and makes optimizing your website easier- a website redesign can help you improve your coding and make your website as a whole more SEO friendly by utilizing custom page URLs, H1, H2, H3 Tags, Page Titles, and Alt Tags.
#7 A content marketing strategy does not support your website.
Content marketing may help you develop trust, establish a reputation, and generate traffic and leads as part of your marketing plan. A website redesign can make it easier for visitors to find your content, for you to develop a lead database, and for you to apply marketing automation; if you are going to implement a content strategy, and your present website architecture wasn't built with content strategy in mind. A new website will assist you in laying a stronger foundation to get you on the right track to content marketing success.
#8 Your website is made with old technologies.
Perhaps your website is still created in flash, which is tough to read for search engines and impossible to access on mobile devices. Perhaps your website is using plugins that haven't been updated in years.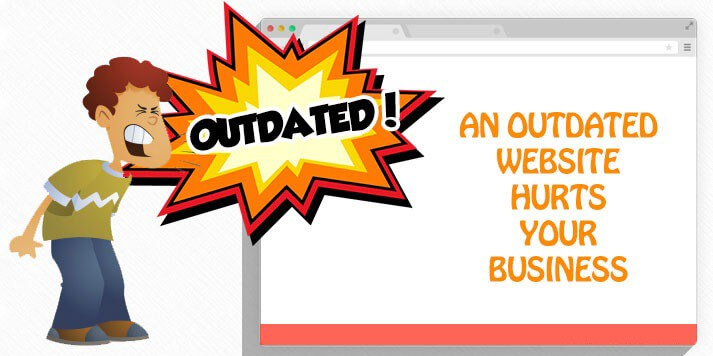 Updating your website with the most up-to-date technology and plugins will help it operate better and be more efficient, giving your users a better user experience.
#9 You want more control over how your website is updated.
You can deploy marketing campaigns faster if you have more control over managing and upgrading your website. You won't have to wait for someone else to make the adjustments for you. With this capacity, you can test more landing pages and determine what is and isn't working for you more quickly, allowing you to see results sooner.
#10 You want to increase the number of leads generated by your website.
You may better optimize your website for lead generation with a fresh design that is simplified and has the necessary calls to action. Calls to action should be included on every page of your website, including your blog, to ensure that you are taking advantage of every opportunity to convert visitors into leads.
#11 Enhance the security of your website.
Cyber security is perhaps one of the most pressing issues of our time, and small businesses and entrepreneurs are just as vulnerable to website hacking and malware as larger corporations. You're more vulnerable to malware and hacking if your website was developed years ago and hasn't been updated since.
What Are the Advantages of Redesigning a Website?
Despite the best intentions, a company's brand identity can become inconsistent over time. This is understandable when you realize that the website is updated by multiple people, each of whom may have different opinions about what it means to exhibit consistent brand imaging and messaging. Another element that might lead to inconsistency in a company's brand identity is staff turnover. Creating a new website is an excellent approach to guarantee that your branding is consistent across all verticals. The following are some of the other advantages of starting a new website:
You can develop a more effective content management approach.
When building a new website, it's a great time to think about fresh search engine optimization (SEO) keywords and phrases.
Users expect the same level of performance from your company's website regardless of the device they use to access it. To get the most traffic, businesses that are redesigning their websites should prioritize mobile-friendliness. When making the changes, programmers must keep the screen size and resolution in mind.
A successful website makeover improves the entire user experience.
When ranking what to return on the search engine results page, Google takes site speed into account (SERP). The higher your company's website ranks, the faster it shows pages.
When a company's website isn't secure enough to prevent hackers from accessing it and stealing personal information, customers lose faith in it quickly. The creation of a new website provides a chance to improve security and tell clients about the new security measures that have been implemented.
Takeaway:
It's easy to become complacent when your website is performing well and generating revenue, but it's equally critical to leverage the options available to you. Great marketing entails continuous development to boost sales, increase return on investment, and minimize cost per acquisition. You and your team must go over the above list to determine whether a redesign or new website is required. When it comes to website redesign, hiring the best digital marketing company!