Building a brand takes a great effort. Advertising and PR are two major things that play a key role in brand building. Even though they are frequently confused, advertising and public relations are two completely separate sectors. Continue reading to know more about the difference between advertising and PR.
Meaning of Advertising:
Advertising (also known as an advert or ad) is the promotion of a product, brand, or service to a target audience to generate interest, engagement, and sales. From text to interactive video advertisements occur in countless forms.
Meaning of PR:
PR stands for Public Relations. Public relations (PR) is a set of tactics and strategies for managing how information about an individual or company is conveyed to the public, particularly the media.
Check out this example: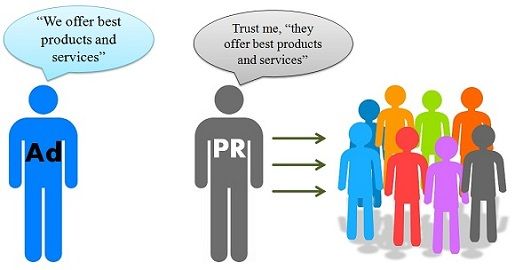 Major Differences between Advertising and PR: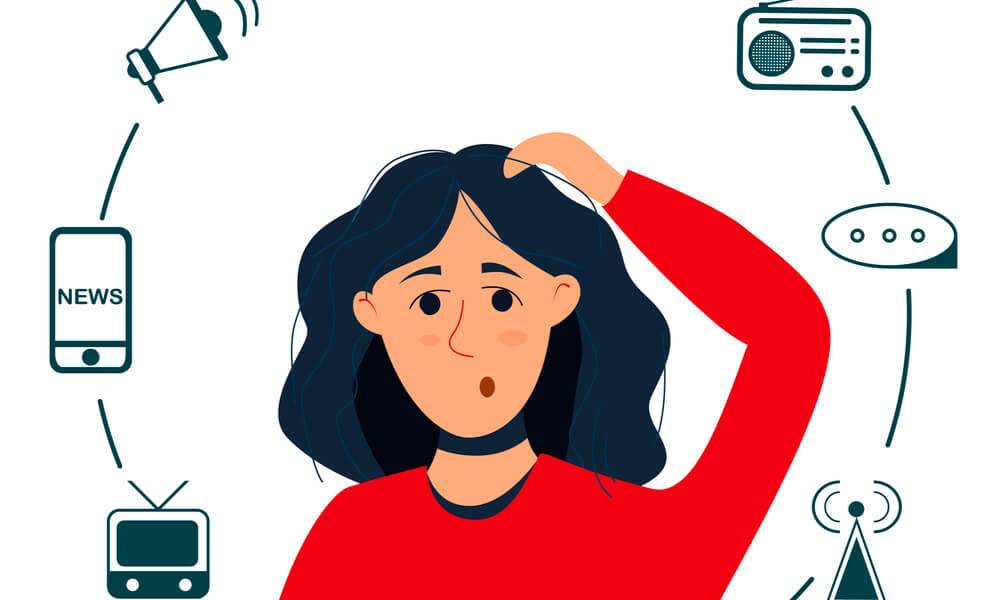 Difference #1: Free Coverage or Paid Space
When we talk about advertising the business pays for the ad space or airtime and knows when the advertisement will air or be published. In public relations, you have to get the company free publicity. You're all about getting free media exposure for the company and its products or services, from press conferences to press releases.
Difference #2: No Control vs. Creative Control
In the advertisement, you have control over what goes into the ad and how it looks or sounds because you are paying for space. When we talk about PR, you have no control over how the news media delivers your information—or if they utilize it at all. The news media is not required to cover your event or publish your press release simply because you request it. Sometimes, media spice up things, and no one can predict whether it is going to be great or the worst for your brand.
Difference #3: Availability of Information
Because you are paying for space or airtime, you can broadcast your advertisements as many times as your budget permits. A single news release usually has a shorter shelf life than an advertisement. However, in public relations, you only send out a press release announcing a new product, a newsworthy event, a news conference, or a trend story once, and the PR exposure you receive is only sent out once. A journalist will not publish the same information three or four times.
Difference #4: Wise Consumers
When consumers read advertising, they are aware that someone is attempting to sell them something. PR involves media. When someone reads a news piece about your product or watches TV coverage of your event, they're seeing something you didn't pay for with ad revenue. The public perceives it differently from a paid commercial because your information has third-party endorsement—it is deemed valuable by the news media.
Difference #5: Creativity or Nose for News
You give wings to your ideas when creating an advertisement for your brand. Also, you get to use your imagination to create fresh ad campaigns and materials. However, in PR you must have a sense of the news and be able to build buzz through numerous news outlets to work in public relations. You exercise your imagination by coming up with concepts and producing written pieces that the news media deems appealing.
Difference #6: Contacts
If you work for an advertising agency, your major contacts will be your coworkers and the agency's clients. You will interact with media salesmen if you acquire and plan ad space on behalf of a customer. However, in PR you deal with the news media and build relationships with editors, news directors, and reporters. You are constantly in communication with your contacts in print magazines, broadcast media, and digital channels.
Difference #7: Targets
You're looking for your target audience and promoting yourself accordingly. A women's health product would not be advertised in a men's sports magazine. In public relations, you must have an angle and a hook to persuade editors or news directors to utilize your content in an article or to cover your event. It has to be current and relevant.
Difference #8: Limited or Unlimited Contacts
In an advertisement, clients are in contact with some industry professionals. Others, such as copywriters or graphic designers, may never encounter a client. But in Public relations, you are visible to the media when you work in public relations. Furthermore, public relations professionals aren't always relied upon to provide good news. Because you are the company's representative, you may be required to make a statement or give an on-camera interview to journalists if there was an accident at your company or if there is pending litigation.
Difference #9: Special Events
If your business sponsors an event, you wouldn't want to run an ad congratulating yourself on being such a terrific company. This is where your public relations department comes in. An example of PR is; if you're sponsoring an event, you may send out a press release to the media for a positive response.
Difference #10: Writing Style
Buy our product! Act now! Call right away! These are all things that could be said in an advertisement. You want to use action words to persuade them to purchase your product. In public relations: You're writing in a straightforward news format—who, what, where, when, and why. Any overt commercial statements in your correspondence will be filtered out by the media, or their presence may deter them from dealing with it.
Explore More:
So far, the distinctions have been quite straightforward to grasp, but the increasing popularity of social media has begun to muddy the differences between advertising and public relations. Why? Because we use social media in many ways.
Take the example of Facebook. Your Facebook account was created and is managed by your company. It is practically free unless you hire someone to administer your page. You can, however, use Facebook for both public relations and paid advertising. If you pay to "boost" your post, that is considered advertising. Boosted posts appear higher in the news feed, increasing the likelihood that your audience will see them. You can also expose the content to audiences other than your fans.
Takeaway:
So, above are the main differences between advertisement and PR. Now the question comes; what is better PR or advertisement? Here is the answer; the most effective way to promote a business is to integrate and coordinate advertisement and PR into your marketing strategy. By utilizing both advertisement and PR, you may increase the frequency with which target audiences hear your important brand messages and how they are heard. People need to hear a marketing message several times before they remember it. The additional tip is to take help from professionals. You can hire the best marketing agency to experience top-notch outcomes.