Attempting to rank first on a search engine results page (SERP) can feel risky. Winning the lottery is probably a better bet than having your website rank for some of the most competitive search terms (not to discourage you or anything).
But you know what, it is not essential to rank your website to get more organic traffic. If your website is in a highly competitive field, there are workaround techniques you may use to boost web traffic without spending any money on pay-per-click (PPC) advertising.
1. Provide Guest Posts
Let's say your original goal was to rank on Google for the term "SEO agency." Because this term has over 140 million search results, the odds are stacked against you if you wish to rank for it.
Consider generating leads by guest posting on reputable sites in your company's niche rather than handling the problem solely from an on-page SEO standpoint. For example, the first SERP for the phrases "SEO agency" and "SEO tools" contains Moz, Ahrefs, Backlinko, and Hubspot, among others.
By volunteering to create pro gratis guest posts, you can benefit from the authority of high-ranking domains. Just ensure to write professional material that adds value to the reader's experience and is ultimately time well spent. It should be easy to share and have the potential to go viral.
You must connect to the webpage you want to boost the exposure for guest posting to be an effective element of your content strategy. If your guest post is successful, you will receive free visibility, leads, and possible conversions indefinitely.
2. Capitalize on event-driven market shifts
Humans are innately good searchers. We grab our phones and hunt for the best solution or alternative when an unexpected incident or change occurs.
Consider the current "retail apocalypse," in which thousands of brick-and-mortar establishments have closed their doors permanently in the last year alone. Toy retailer Toys R Us shut down all of its stores in the United States in 2018, forcing many buyers to look for "toy stores" and "Toys R Us alternatives" to locate new toy providers.
Their loss is your gain if you run an e-commerce store focusing on children's toys and board games. The bankruptcy of Toys R Us and the liquidation of their stores should be viewed as a potential gold mine for attracting new visitors to your website.
There are two techniques you might take to take advantage of the chance. To begin, try ranking for "Toys R Us replacement," which has a lower keyword difficulty score and higher-than-average search volume. Alternatively, you could contact an authority site and pitch your site or product to its authors for consideration in a roundup piece — this is our preferred option because consumers are more inclined to trust an authoritative source's recommendation.
3. Investing in Video Marketing is a Great Idea
This is for all of you e-commerce merchants out there. Let's say, you're selling men's hair care goods, including your private label shampoo and conditioner and other brands. Unfortunately, men's hair products have a lot of search volume, and many of the important search phrases have extremely high keyword difficulty (KD) scores.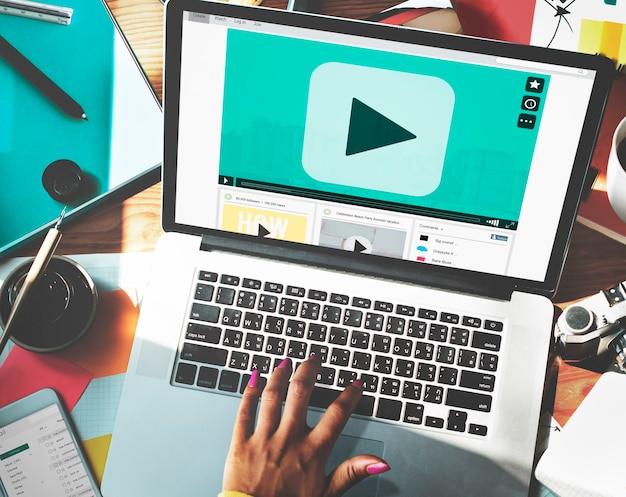 Fortunately, getting seen on the first SERP without ranking for high-KD search phrases is quite simple. Creating video content for your store's YouTube channel is the key.
Begin by reviewing your products and giving links to your store where they may be purchased. Then, reach out to a YouTube influencer with a large following and offer to pay them to review your products and include a link to your e-commerce store. This can assist boost your search rankings while also bringing organic visitors to your store.
4. Keep in Mind That Content is (Still) King
Despite the naysayers and detractors, nothing improves your site's visibility like continuously providing high-quality content. Black hat SEO tactics will only bring visitors to your site once or twice, and Google and other search engine operators will eventually catch on to your trickery and blacklist your site.
Leave the dubious practices to your rivals. Instead, take the high road and generate high-quality material that your readers will want to share with their friends and colleagues.
Google notices when you create relevant content for your particular audience. When your visitors stay on your page rather than leaving right away, they reward your website with more visibility. When your website is shared on social media, the same thing happens.
When it comes to planning your content marketing strategy, keep the quality and utility of your content in mind. If you become sloppy with your content generation, you can say goodbye to any hope of generating organic traffic without using PPC ads.
5. On Niche Community Sites, Create Infographics.
The next stage is to produce visually appealing infographics that provide relevant statistical data for those in your specialty. If you don't have the necessary graphic design skills, you can hire a freelancer on Fiverr or Upwork and provide them with the necessary data and copy for the graphic.
Share your finished infographic once you've solved an issue or answered a question relevant to your niche. Start by hosting it on your website and expanding its awareness by sharing it on social media and in specialist community forums. Infographics frequently outperform ordinary blog posts and text-based webpages, while being more labor-intensive than other techniques.
Takeaway:
When it comes to SEO success, there is no magic bullet. There are, however, clear, actionable activities you can do to boost your long-term visibility. Producing relevant content and sharing it broadly with high-authority players in your market area is the first step. The best option is to hire a professional digital marketing company and take help from experts to boost organic traffic to your website.