They say e-mail marketing should be a key pillar of digital marketing strategy. Not picking an email marketing strategy for your business is like leaving money on the table.
What is E-mail Marketing?
E-mail marketing is one of the effective ways to let your customers know about discounts, new products, and other services. E-mail marketing involves sending commercial E-mails to your E-mail subscribers.
However, modern e-mail marketing has moved away from one-size-fits-all mass mailings and now focuses on consent, segmentation, and personalization. Whether you are a big company or just started a small business, E-mail marketing is effective for all. It is going to give you incredible results for sure.
Some examples of E-mail Marketing: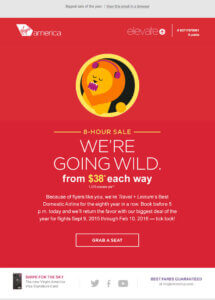 Promotional mails:
Promotional emails can be either promotional or informational. These mails fulfill a specific purpose in the buyer journey. With promotional e-mails, you can promote a new product release, special offer, e-book, or webinar. Promotional e-mails have a clear CTA ( call to action ).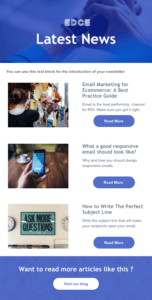 Newsletters:
As the name states, newsletters share news about your business. It may be reaching a new milestone or new product capabilities. The digital marketing company always sends the newsletters according to a set schedule that helps to maintain a consistent connection with your subscribers.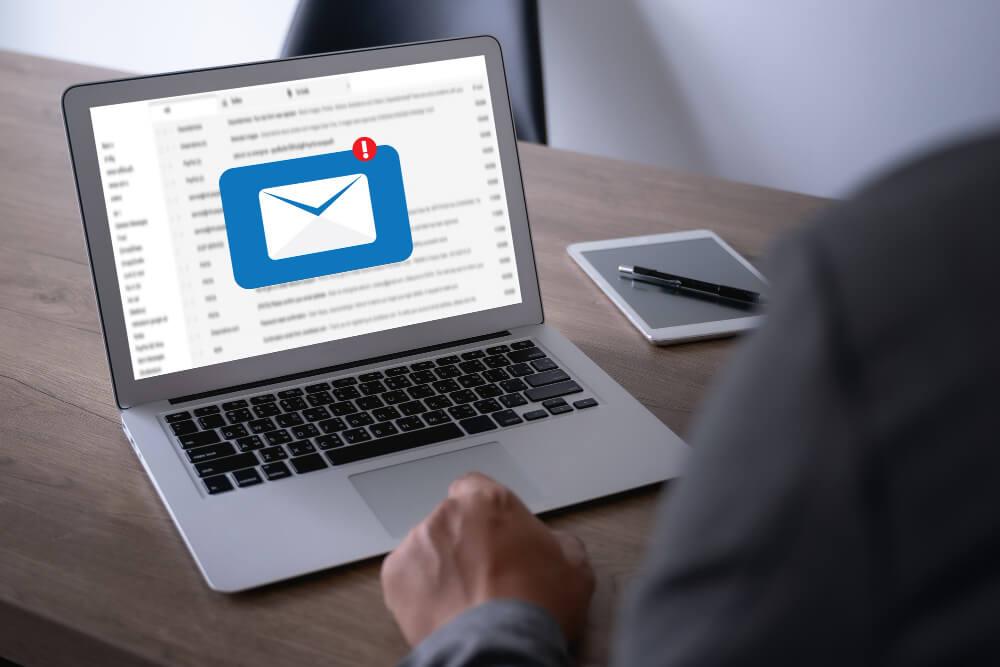 Is E-mail marketing worth it?
Sending e-mails is not a new technology as it arrives back in 1971. And that is the reason why many people say e-mail is dead and not worth it. But studies have shown that e-mail marketing is only getting bigger and bigger every day. Let's have a look at some statistics:
You won't believe it, but in the year 2019, there were 3.9 billion global users.
Eighty percent of business professionals believe that e-mail marketing increases customer retention.
Not opting for e-mail marketing means you miss amazing sales opportunities that can take your business to the next level.
What are the advantages of E-mail Marketing?
Picking e-mail marketing helps you experience the following advantages:
Sell your products and services easily:
There is no need to give a call or distribute pamphlets for your new product or service. Just send a commercial e-mail to your subscribers and let them know what you have to offer them.
People get to know about the special offers:
Not every customer visits your website every day and gets to know about the special offers and discounts. Do you want them to know about the special offers? Try e-mail marketing. Send them the offer details over their mails or offer them a special discount on their birthdays or anniversaries.
Increases Brand Awareness:
 E-mails let you reach your customers directly. Also, it enhances brand awareness. Showing up in someone's e-mail inbox will help your brand stay top of mind. Isn't it amazing? And you know what; a personalized e-mail is more impactful than social media post.
Also, e-mail marketing costs you not a huge amount. You can send the same e-mails to a large audience.
Customer Loyalty:
E-mail marketing is a powerful tool for building a community. For example; you can create amazing newsletter content that subscribers wait for to arrive back every week.
Strategies for E-mail Marketing

In a sea of emails, how can you make your business stand out and increase sales by increasing open and click-through rates? Check out the strategies below:
Use creative subject lines:
Almost all people open the emails based on the subject line. Thus, it is important to choose the creative and unique subject lines that catch recipient's attention. Do not keep the subject lines long. Use subject lines with 6-10 lines. Take time to create the best line.
Choose the right time to send e-mails:
When it comes to the success rate of your email campaigns, timing is everything. You are certainly aiming for a higher open and click-through rate, so choosing the right time is a crucial factor to consider.
Giveaway Freebies:
Promotional giveaways not only increase the number of subscribers, but they can also increase your income.
Send mobile-friendly e-mails:
Consider sending an email that looks so professional. However, when you open it on your phone, the images do not appear, and the design is unappealing. As a result, your subscribers are unable to interact. This circumstance can have a significant impact on the success of your campaign. Thus, make sure to send mobile-friendly e-mails.
Segmenting your e-mail lists:
Segmenting your email lists allows you to communicate with your subscribers more directly and intelligently. It provides them with the appropriate information at the appropriate time. The results will be certain if you do it correctly.
Can I start e-mail marketing? 
Can I start e-mail marketing? It is one of the common questions. Well, when it comes to e-mail marketing, make sure to consider all the essential factors to get the desired result. One of the best things is to work with a digital marketing company.
The best digital marketing company has professionals who know the right strategy for e-mail marketing and deliver the wanted results for your business.