Aligning the sales and marketing teams makes a lot of sense, and it's something that most small-sized professional services firms do. However, as businesses grow, it is common for sales and marketing to fall out of sync, resulting in significant losses in visibility, profitability, and growth.
A recent study found that misalignment between sales and marketing can prevent nearly 75% of leads from converting into sales. Professional services firms can increase sales by 38% when sales and marketing are aligned.
Now the question is; how do you reap the benefits of alignment by getting the left hand of sales to communicate with the right hand of marketing — without starting an arm-wrestling match?
Different sales and alignment strategies can help businesses. But before discussing it let's explore the differences between sales and marketing teams.
What Is the Difference Between Sales and Marketing?
Both your sales and marketing teams are critical to expanding your company's client base, increasing profits, increasing sales, and increasing visibility. However, each of these teams will play a unique role in achieving those objectives.
Here are some differences between sales and marketing teams:
Meaning of Sales Team:
Sales teams are primarily concerned with cultivating client relationships, closing deals, and assisting customers in seeing the benefits of purchasing your products and services. To support these efforts, sales teams must assess the suitability of potential new clients and customers, educate them on your products and services, and ultimately seal a purchase commitment.
Depending on the sales strategy – and the needs of the company – your sales team may also be involved in the process of identifying and creating new business opportunities and writing detailed proposals for new clients and customers.
Meaning of Marketing Team:
Marketing teams are primarily concerned with identifying and comprehending your marketplace, customers, and competitors. Following the identification and comprehension of these elements, marketing teams present your strategies and services in a way that reflects the unique characteristics of your marketplace, customers, and competitors. This enables your marketing team to strategically increase the visibility of your products and services while communicating how potential new customers will benefit from working with your company.
Depending on the marketing strategy – and the company's needs – your marketing team may also be involved in educating clients and referral sources, strengthening client relationships, connecting with referral sources, creating new business opportunities, and writing detailed proposals for new clients and customers.
How Do Sales and Marketing Differ?
The vast majority of the time, sales and marketing teams are not aligned for the following three reasons:
Typical workflow organization pattern:
Many businesses have been operating with disjointed sales and marketing teams for years – or sales and marketing simply grew apart as their teams grew in size – and no one sees how this lack of alignment could be detrimental.
Insufficient effort and planning to ensure alignment:
There are no processes or intentional activities in place to facilitate communication between the sales and marketing teams. In other words, decision-makers have not prioritized sales and marketing alignment.
Lack of understanding:
Neither team understands the significance of sales and marketing alignment. They haven't considered the potential benefits of alignment, and they simply aren't aware that the disconnect is causing harm to the entire organization.
What is the Importance of Sales and Marketing Alignment?
As an example of why sales and marketing alignment is important, imagine your marketing department is hard at work developing messaging, content, and collateral to increase your company's visibility to relevant clients. However, the marketing team has not met with sales to learn about the distinct pain points and distinguishing characteristics of the clients most likely to purchase your services. This lack of communication between sales and marketing is problematic because it can result in marketing efforts that send the wrong message, attract the wrong leads, and fail to highlight the most appealing aspects of your brand.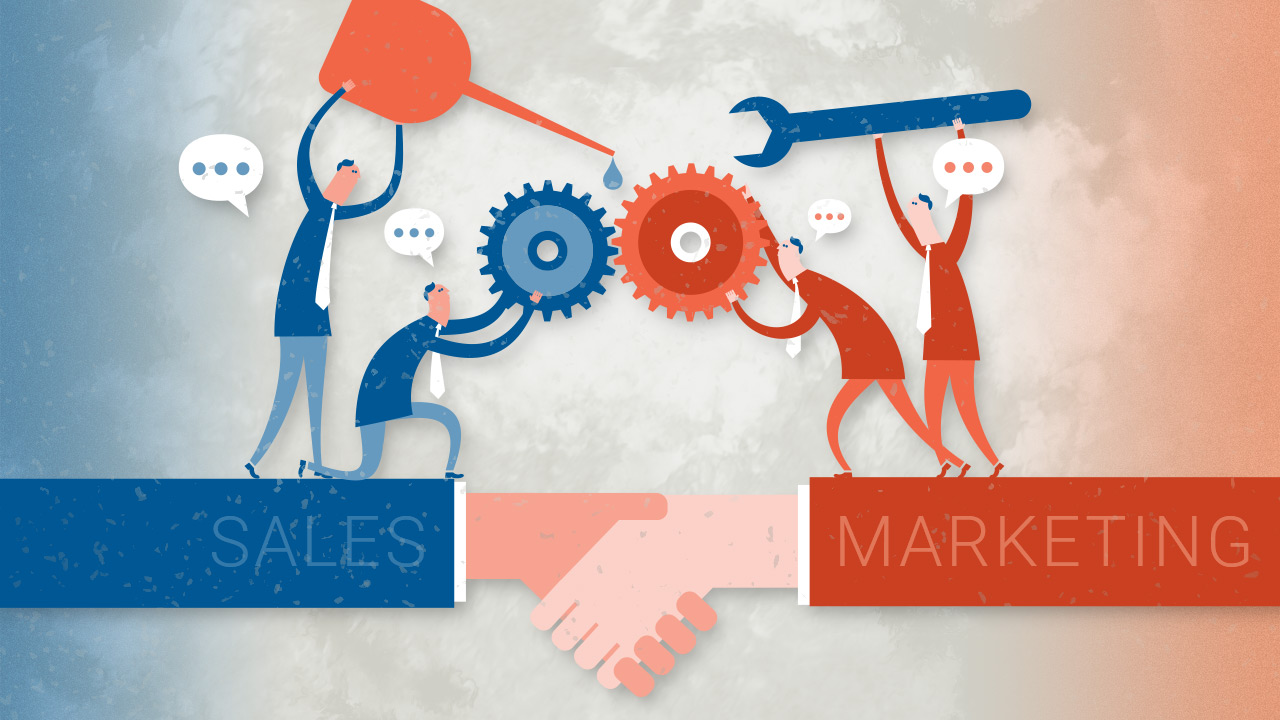 Because your sales team interacts with clients daily, there is no better resource for your marketing team to learn about industry trends and your clients' defining characteristics and pain points. As a result, it makes sense for your marketing team to collaborate closely with sales when developing customer profiles and fine-tuning messaging. Your sales department can provide gold nuggets of information that will significantly improve your marketing and lead generation efforts.
Despite the potential advantages, a surprising number of professional services firms do not attempt to align their sales and marketing teams. Instead, they allow their sales and marketing departments to operate independently, resulting in growth and profitability setbacks.
Strategies to Boost Sales and Marketing Alignment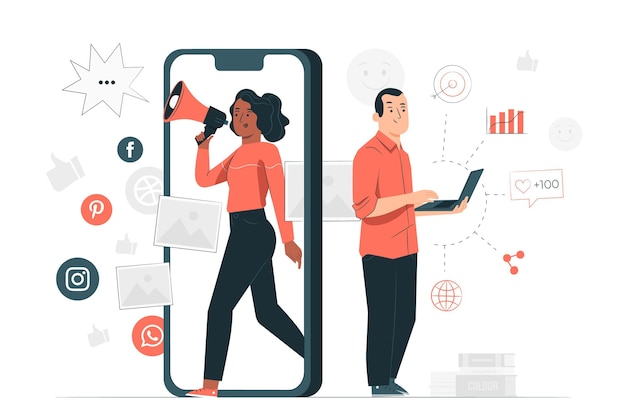 Fortunately, there are numerous opportunities for sales and marketing to align across joint activities with client-focused priorities. Here are a few examples:
1. Team Configuration:
Rather than relying on sales and marketing teams to attract and retain customers, many businesses rely on one or more "rainmakers" to pound the pavement, network in the community, and bring in the majority of their revenue. These individuals are typically founders, partners, advisors, board members, or star salespeople who close deals on the firm's behalf. They are the reason why some businesses do not engage in sales or marketing and instead simply wait for new RFPs to arrive in the office.
Although rainmakers are extremely valuable assets, modern sales and marketing is becoming increasingly complex and require a much broader skill set than rainmakers alone – especially if you want to thrive in today's digitally-driven marketplace.
In this regard, moving beyond the rainmaker model and into the "team" model is a far superior way to structure your business development strategy. For companies that haven't already done so, this entails putting together sales and marketing teams. Once they're all together, you can start aligning their efforts through a mutually beneficial relationship.
Let's look at how you can create a team-oriented marketing structure in a company that doesn't already have one:
Explain the "Why Change Argument":
A shift from the rainmaker model to a team-oriented marketing strategy will have a significant impact. As a result, you'll need to create and present compelling reasons for the change to others in your organization. Others will join you in this effort if you do it this way. What will your marketing team look like after the configuration, for example? Why are these changes beneficial to the organization?
First, get policy buy-in to test the team model:
Some businesses will immediately recognize the value of the team model. If that isn't the case in your organization, we've found that testing the team model first is a lot easier to get buy-in for than jumping right into a wholesale change.
Determine the skill gaps:
To build a marketing team, you must first identify your strengths. Is there anyone on the team who is good at speaking, writing, or digital design? What abilities are you lacking? Perhaps you lack expertise in marketing automation and client research. Make a list of your skill gaps and begin enlisting the resources you'll need to close them. Those human resources are frequently already present in your organization!
Create an operation plan:
Determine which team members will perform which marketing roles and how frequently. Then, eliminate any inefficiencies or incentives that may be working against you. When you put it all together, you'll discover that the team-based marketing model is more adaptable, resilient, and productive than relying solely on rainmakers.
2. Alignment of Strategies:
Your marketing and sales teams are aware that attracting new clients is crucial. But, are your sales and marketing teams taking the same approach to achieving this goal? Or are they working against each other and aren't even aware of it?
Many businesses are unaware of the variety of sales and marketing strategies available, and they may not have taken the time to identify the distinct strategies that their sales and marketing teams are currently utilizing. As a result, the sales team may choose an approach that is incompatible with the marketing teams.
In this regard, aligning your sales and marketing strategies begins with identifying the current strategies used by each team. The teams should then talk about what they're doing. Then, to achieve better results, they can align their efforts and eliminate inefficiencies.
The following are the most common strategies used by sales and marketing teams today:
The strategy of the seller-doer:
In smaller businesses, this is the most common strategy. The person who makes the sale is the one who does the work. This team member not only finds new prospects and closes deals, but they also provide the service.
Typical seller strategy:
This strategy entails a specific individual who is in charge of creating and closing opportunities. After the transaction is completed, another employee – the "doer" – completes the work. In this strategy, the seller maintains contact with the client to identify and close new opportunities. This isn't the most common strategy in professional services firms because the client can't assess the expertise of the "doers" or establish trust – both of which are usually critical factors in closing the deal.
Expert and seller strategy:
This strategy is required when extensive proposal and contract negotiation phases are required before closing a sale, as is common with government contracts and large construction projects. This strategy requires the involvement of a salesperson and an expert who contributes to the creation of the proposal. This strategy is best for big-budget projects.
Strategy for the business developer and closer-doer:
This model utilizes a salesperson to generate opportunities and nurture leads. But they do not provide the client with an in-depth technical perspective – nor do they close the sale. Many professional services firms refer to this position as a "business developer" rather than a "salesperson." This frees up the doer's schedule so that they can focus on doing the job rather than finding and nurturing new client relationships.
3. Aligning Forces:
In this section- we will go over the specific topics. Holding joint meetings on the following topics is an excellent way to keep the teams on the same page:
Meetings for strategy development:
To begin with, sales and marketing should work together to determine the best strategy for communicating the business's messages, pursuing leads, nurturing client relationships, and measuring the results of these efforts.
Meetings for content development:
Marketing teams devote a significant amount of time to creating educational content such as blog posts, articles, webinars, and whitepapers. Salespeople can provide valuable topic ideas based on first-hand knowledge of what resonates with the target audience when they participate in content development meetings with the marketing department.
Meetings to plan the campaign:
Marketing teams also devote time to developing and promoting new campaigns (such as events, advertisements, and speaking engagements, to increase visibility and attract new leads). Because the sales team will be communicating with those leads, they should be present at campaign development meetings to ensure that the marketing team is attracting the right clients.
Meetings to discuss KPIs:
The sales and marketing teams must review the same key performance indicators (KPIs). And that they do so in the same room and at the same time.
4. Metrics Alignment:
When sales and marketing teams track different success metrics, one of the most common causes of misalignment occurs. That is why it is critical for sales and marketing to hold regular KPI meetings in which they review, discuss, and comprehend the most recent KPIs.
The following are the most critical metrics that sales and marketing should review together:
Metrics for implementation:
These figures are related to the various sales and marketing techniques and technologies that your teams are putting in place. They reveal the amount of time, money, and energy required for different strategies. Implementation metrics could include statistics on CRM software, such as how many team members use it, how they use it, and how much it costs to use. It could also include information about sales tactics, such as the time and cost of reaching out to potential customers via personalized emails and phone calls.
Metrics of visibility:
These figures show how visible your company and its services are to the intended audience. Total website traffic, social media metrics, event attendance numbers, Google search rankings for your website, and other statistics that reveal how many people are seeing and interacting with your brand are examples of visibility metrics.
Metrics of expertise:
These figures indicate how many of your potential customers are seeing and interacting with your thought leadership content. In other words, how effective has your company been in demonstrating its expertise? Blog views, premium content downloads, guest post metrics, webinar attendee figures, and speaking engagement attendance are all examples of expertise metrics.
Metrics of impact:
These figures demonstrate the effectiveness and success of your marketing and sales campaigns. In other words, they inform marketing and sales of the value of their efforts. Figures on new leads and inquiries, sales pipeline stats related to different lead stages (i.e., raw leads, sales-ready leads, etc.), sales wins and losses, and monthly revenue figures to show how sales and marketing efforts contribute to the bottom line are examples of impact metrics.
Finally, if sales and marketing aren't looking at the same KPIs in regular meetings; they won't be able to align their strategies to overcome obstacles, and they may even create more setbacks and challenges along the way.
Takeaway:
Focusing your marketing and sales teams on the same goal makes sense if you want to grow your business with long-term momentum. After all, better alignment between these two departments allows them to collaborate to attract the type of clients who are desperate for your services — and your company's distinct way of providing them. Professionals do the job with perfection when it comes to marketing and sales alignment. So, hire the best digital marketing company and enjoy the top-notch services.