No doubt, LinkedIn has emerged as a powerful marketing platform for businesses to connect with professionals, generate leads, and foster growth. With millions of users worldwide, it offers a unique environment tailored for B2B marketing, making it an indispensable tool for entrepreneurs, startups, and established corporations alike. In this b;og, we'll explore the strategies and tactics to grow your business with the help of LinkedIn marketing.
Why LinkedIn For Your Business?
LinkedIn's distinct advantage lies in its highly targeted user base. Unlike other social media platforms, it is predominantly used by professionals, making it the ideal platform to engage with decision-makers and industry experts. 
Here's why you should go for LinkedIn marketing.
Lead Generation

: It offers an unparalleled pool of potential leads, enabling businesses to tap into a vast network of professionals who are actively seeking solutions or services.

Brand Exposure

: With a company page and regular content sharing, you can increase your brand's visibility and credibility among your target audience.

Content Marketing

: Its algorithm rewards valuable and relevant content, making it easier to establish thought leadership in your niche.

Recruitment

: Businesses can use LinkedIn to find talent, making it a dual-purpose platform for both marketing and HR efforts.

Networking Opportunities

: It is a hub for connecting with industry peers and potential partners, providing opportunities for collaboration and business growth.
Now, let's delve into the strategies to make the most of your LinkedIn marketing efforts.
Optimize Your LinkedIn Profile:
Before you start marketing your business on LinkedIn, ensure that your personal and company profiles are complete, professional, and engaging. This will be the foundation for all your marketing activities on the platform.
Personal Profile

: Use a high-quality professional headshot and a compelling headline. Write a well-crafted summary that highlights your expertise, experience, and what you can offer to potential connections.

Company Page

: Create a detailed company page, including a clear and concise description, logo, and cover image. Encourage your employees to connect their profiles with the company page.
Useful content is important:
To grow your business on LinkedIn, you need to create and share valuable content. This could include blog posts, videos, infographics, or even simple status updates. Consistency is key; strive to post regularly and engage with your audience. Here's how you can leverage content marketing:
Educational Content

: Share articles, tips, and industry insights that provide value to your connections. This establishes you as an authority in your field.

Visual Content

: Use images and videos to make your content more engaging. Native LinkedIn videos, in particular, tend to perform well.

LinkedIn Articles

: Publish long-form articles on LinkedIn's publishing platform. These articles often appear in search results, attracting a wider audience.

Engage with Comments

: Respond to comments on your posts and engage with other people's content in your niche. Building relationships is a crucial part of LinkedIn marketing.
Leverage LinkedIn Ads:
It offers a range of advertising options to target your audience effectively. While these may require an advertising budget, they can provide a strong ROI when used strategically.
Sponsored Content

: Promote your posts to a specific audience. You can target based on job title, company size, industry, and more.

Sponsored InMail

: Send personalized messages to your target audience. This is a more direct way to reach potential clients.

Display Ads

: Use display ads to reach a broader audience. These ads can appear on the homepage, profile pages, and group pages.
Join Groups:
LinkedIn Groups are communities where professionals discuss industry-specific topics. By joining relevant groups and actively participating in discussions, you can establish yourself as an expert and network with potential clients or partners.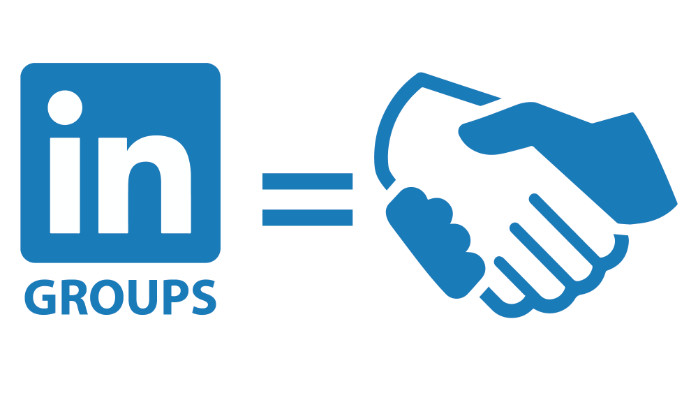 Create Your Group

: If there isn't a group dedicated to your niche, consider creating one. This can position you as a leader in your industry.
Develop a Content Calendar:
Consistency is vital in content marketing. Develop a content calendar to plan what you'll post and when. Ensure your content aligns with your business goals and resonates with your target audience.
LinkedIn Analytics:
Use LinkedIn Analytics to track the performance of your content and advertising campaigns. This data can help you refine your strategy over time and focus on what's working best.
Sponsored InMail for Outreach:
Sponsored InMail allows you to send personalized messages to a target audience. This is a powerful way to connect with potential leads and drive them to take action.
Employee Advocacy:
Encourage your employees to engage with your company's LinkedIn content. When employees like, comment, and share your posts, it amplifies your message and increases its reach.
Use LinkedIn Sales Navigator:
LinkedIn's Sales Navigator is a premium tool that helps you find and connect with your target audience more effectively. It offers advanced search filters, lead recommendations, and real-time insights.
Measure and Adapt:
Regularly assess your LinkedIn marketing efforts. Check what's working and what's not. Make necessary adjustments to your strategy based on the data and feedback you receive.
Takeaway:
In conclusion, LinkedIn marketing is a powerful tool to grow your business, particularly if you're in the B2B sector. With the right approach, you can connect with a highly targeted audience, generate leads, and establish your brand as an industry leader. Remember, success on LinkedIn takes time and effort, but the results can be well worth it. So, start optimizing your profile, creating valuable content, and engaging with your target audience to unlock the full potential of LinkedIn for your business.